Moving house is exciting, but all the planning and organisation involved mean it's not always straightforward. There are many things to consider, so here is some advice:
Around 1–2 weeks before moving out, call the maintenance officer in your area and arrange a time for inspection which is suitable for you. The maintenance officer for area Väst (West) (see above) can be reached on 0923-160 84. The officer for area Öst (East) (see above) can be reached on 0923-160 87. You can contact them by telephone from 7.30 a.m. to 9.30 a.m. every weekday.
It is also important to come in and collect a parking permit when you are set to move, to ensure you don't get any parking fines.
The apartment must be emptied, clean and tidy, with the keys returned, no later than 12.00 p.m. on the date of departure. Those moving in may access the apartment no later than 12.30 p.m. on the date of occupancy.
Register your new address and arrange to have mail forwarded on the Swedish Tax Agency website at skatteverket.se or to Svensk Adressändring at www.adressandring.se. This is free of charge. There is a fee to have mail forwarded, with the price determined by the length of time involved.
Contact your landline telephone operator and cancel or transfer your contract.
Water and heating are normally included in the rent, although domestic electricity is usually paid separately. Remember to cancel your contract or transfer it to the new apartment.
You are responsible for ensuring the apartment is left clean, tidy and otherwise in good condition. Issues in this regard may result in you being charged for additional cleaning. You are advised to refer to the checklist for departure cleaning, below, so you can mark off each item on completion.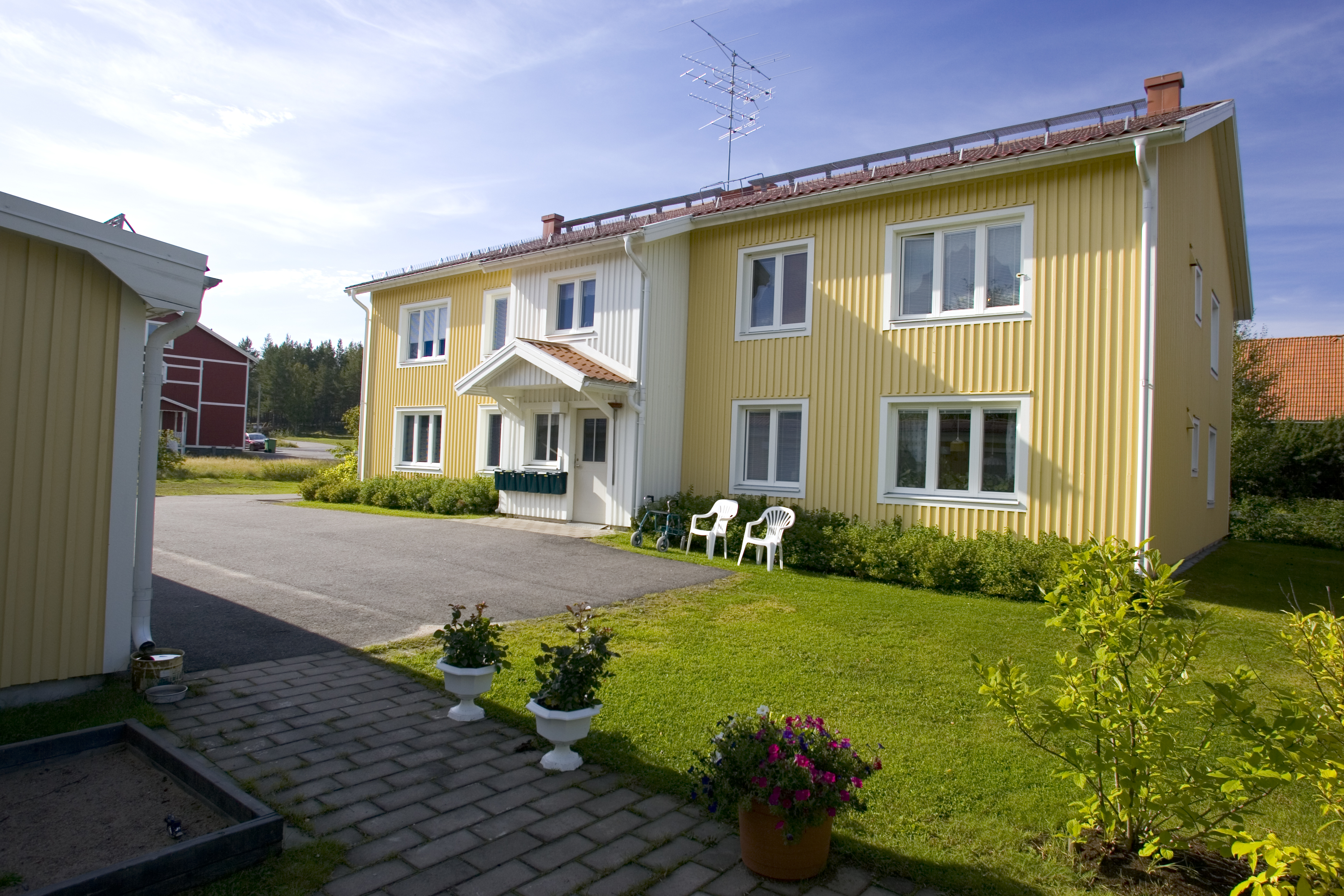 Checklist for departure cleaning
KITCHEN
Cooker and oven
Clean the top of the cooker.
Clean the hobs, not forgetting the borders.
Pull out the cooker and clean the sides as well as the floor and walls.
Clean the exhaust fan, extractor hood and filter.
Clean the oven and hot cabinet.
Clean oven plates and grates.  
Fridge and freezer

Defrost the fridge as well as the freezer.
Wipe clean both inside and out.
Leave the doors open.
Worktop, cabinets, walls and floors
Wipe clean all cabinets both inside and out.
Clean tiles and spice rack.
Clean the worktop, sink and chopping board.
Clean floors, walls and ceilings.
LIVING ROOM AND BEDROOM
Polish all windows inside and out, and between the panes of glass.
Clean carpentry, for example, mouldings.
Clean the blinds.
Clean all radiators, including behind.
Wet mop all floors.
Wipe clean all interior doors.
Wipe clean all cabinets and cupboards.
Wipe clean all power sockets and switches.
Remove dust from walls and ceilings.
BATHROOM
Toilet seat and washbasin
Clean the toilet seat both inside and out.
Clean the top and bottom of the washbasin.
Wipe the pipes clean.
Bath tub
Clean the bath tub.
Lift off the front of the bath tub and clean behind it.
Clean the floor drain.
Garage and storage area
Any garages and/or storage areas must be emptied and tidied.
ALSO CHECK THE FOLLOWING:
Ensure all minor issues have been addressed.
Ensure all equipment which belongs to the apartment is in place (for example, curtain fittings,
bathroom cabinets and hat racks).